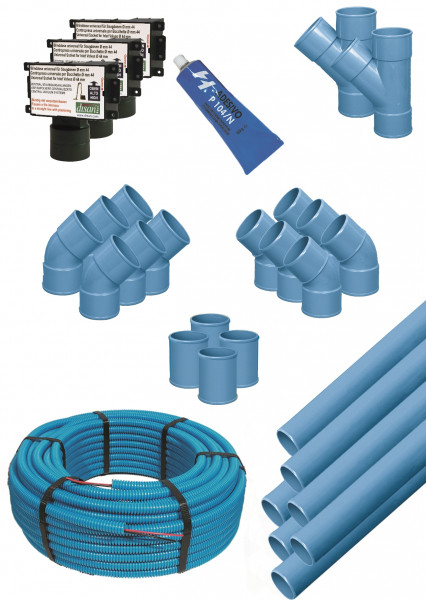 PVC tubes and fittings

98003

Kit with 3 rectangular backup boxes
Each kit contains:
3 backup boxes with 90°ell
9 45° PVC street ells
9 45° PVC sweep ells
6 PVC couplings
2 sweep TYs
12 PVC pipes (1,75m)
1 PVC adhesive 125 gr. tube
1 25m roll of remote control wire
1 breather valve
1 installation manual
Would you like to know more about our solutions?
Contact form
Do you need an offer or more information? Fill in the contact form and we will contact you as soon as possible.