Certificates
KLIMAHOUSE - PARTNER
Disan is the first and so far only manufacturer of central vacuum cleaners, who received the KlimaHouse certificate. This certificate assures that all Disan products are compliant with the newest passive house standards, Passive house is a voluntary standard for energy effiency in a building, reducing its ecological footprint.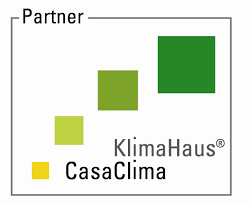 ISO - CERTIFICATION
In December 2002 Disan got the certification ISO 9001/2000 from TÜV: from the planning of the products to selling them the activities of the company are based on this quality management.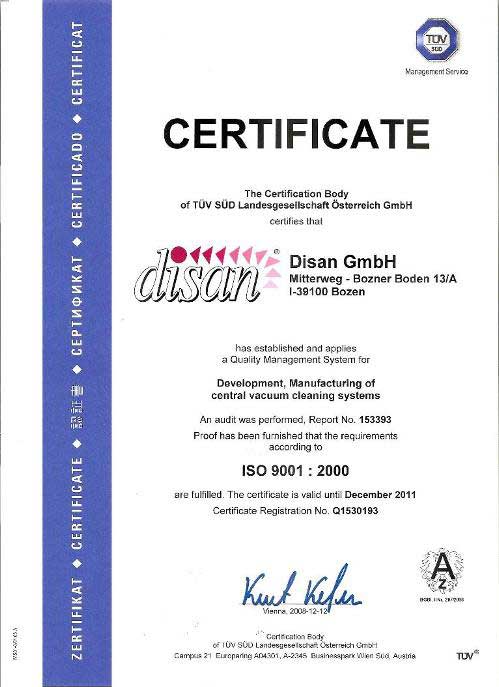 SINGLE AND THREE-PHASE CENTRAL VACUUM SYSTEMS
All Disan central vacuum cleaners are CE certified and therefore in accordance with the electric security and electromagnetic compatibility.
Certifications are available for every central unit produced by Disan. Furthermore, many national certification awards have been obtained by our distributors. A selected range of products is available with the CSA-UL certification.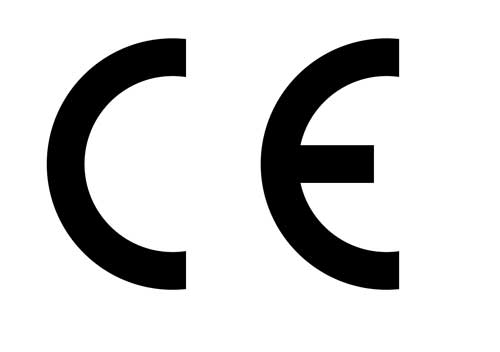 STANDARD PVC TUBES AND FITTINGS
The PVC tubes and fittings are solid and fire proof in blue color, type UNI 301 for dust removal and air diversion according to the requirments of IIP.