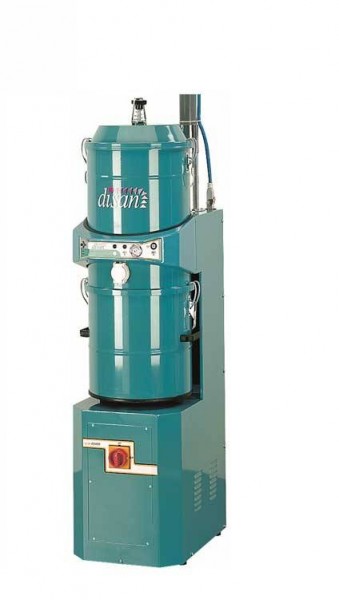 Compact

6408

Super Compact Turbo 4.5 Kw

High quality central vacuum cleaner super compact, brushless and very durable

How many simultaneous users:

2 users

Voltage requirement:

380 - 400 Volt
Simultaneous users: 2
Voltage requirement: 380-400V
The Compact product line consists of four central vacuums, which are similar in their structure and accessories. Nevertheless, the motor power is different and the possible simultaneous operators change too.
The Super Compact Turbo 4,5 central vacuum cleaner with a motor power of about 4,5 kW and two simultaneous operators is the most powerful one of the four Compact central vacuums.
The Disan Compact line guarantees durability, constant high suction power and easy handling in the private and industrial sector (hotels, industries, factories and many others). Central vacuum systems by Disan clean fast, thoroughly and efficiently.
With automatic filter cleaner device – code 6408AF
Without automatic filter cleaner device – code 6408
in steel painted in epoxy powder with three-phase turbine
powered by induction (without brushes)
side channel without transmission and with magnetic-thermal motor safety switch
electronic inverter for steady control of turbine performance
removable dust container
built-in 12 Volt inlets
control and vacuum gauge
manual filter shaking device
built-in utility valve
double-cyclone pre-filter chamber
control panel
industrial filter of special cloth with high withholding performance
connections for linkage at piping network
CE certification and IP54 safety degree
Motor power Kw 4,5@50Hz
Voltage requirement V 380-400
Motor rotation rpm 2170-5000
Suction power max mbar 360 inch H2O 144"
Airflow max m3/h 520 CFM 307
Airflow @ 140 mbar m3/h 150-450 CFM@56" 88-265
Airwatt @ Ø32mm W 825
Volume filter chamber l 70 gallons 18,5
Dust receptacle capacity l 40 gallons 10,56
Filter surface cm2 8.800 sq. inch 884
Sound level dB 68
Weight with packaging/net kg 108/99 pound 238/218
Would you like to know more about our solutions?
Contact form
Do you need an offer or more information? Fill in the contact form and we will contact you as soon as possible.