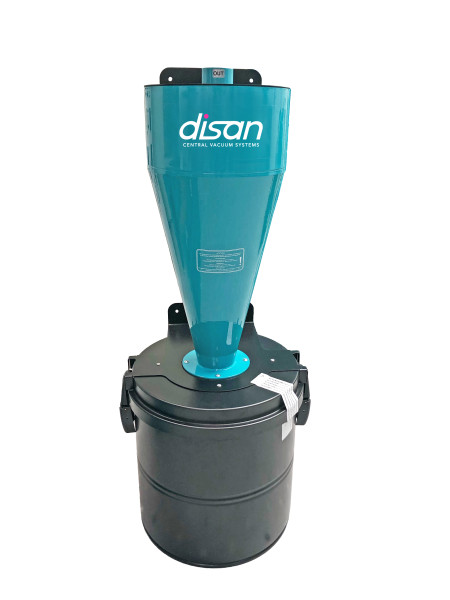 Other accessories

PSC40

Zyklonabscheider PSC40

Cuclonic separator PSC40 Disan
Cyclone separator PSC40
The cyclone separator PSC40 separates dust and other particles, without the use of filters, by means of vortex separation.
The cyclone is highly efficient and robust, and easy to install and operate. Thanks to the detachable dust container, it is practical and easy to empty.
This model is equipped with two rubber sleeves for connection to the suction hose network and metal clamps for attaching the sleeves.
Equipment
Rubber sleeves for the connection to the suction pipe network
Metal clamps to fix the sleeves
Dust inlet/exhaust: ⌀ 60 mm
Dust bin capacity: 40L
Weight: 25 Kg
Would you like to know more about our solutions?
Contact form
Do you need an offer or more information? Fill in the contact form and we will contact you as soon as possible.