About us
History

In 1986, Kurt and Monika Sanftl began to be involved in the cleaning business. They recognized the potential of the innovative and cost-efficient central vacuum system.
Ten years after being founded, in 2000, the headquarter of the company was moved to an industrial zone in the northern part of Bolzano. The new building houses spacious offices, showrooms and meeting rooms. It ensures ideal production and warehousing facilities for optimal logistics.
About two dozen employees develop and produce central vacuum systems. They look after our customers in over 80 countries all around the world.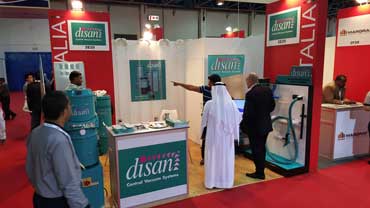 Due to ever-increasing demand, Disan opened a new production plant in 2011 near the headquarter in Bolzano. For the last 30 years, the company has been developing, producing and selling central vacuum systems and necessary components.
Disan - where quality of living is of utmost concern
Since 1990 Disan has been striving to make life at home as comfortable as possible. It aims to provide more free time for family at home.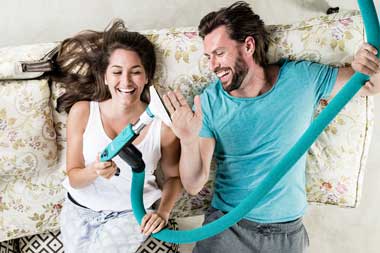 The continous development of our products makes better working and living conditions achievable. In both private and public buildings, installing a Disan central vacuum system makes the highest of hygiene standards attainable. Therefore, all types of requirements and demands can be satisfied.
We also provide solutions to your individual problems
Disan works with professional domestic engineers. They are trusted with the installation, activation and maintenance of our central vacuum systems in an expert manner.